We offer a range of different crowns: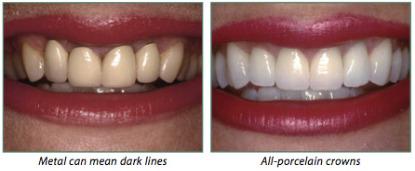 LAVA / EMAXCROWN

This would be your Dentists first choice of crown material due to its superior quality and highly cosmetic appearance. Lava crowns are metal free (100% porcelain) and have a 5 year guarantee.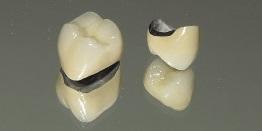 PORCELAIN BONDED METAL CROWN
Strong crown consisting of porcelain outer layer bonded to an inner metal core. Colour-matched to patient's tooth.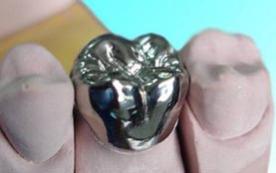 METAL CROWN GOLD OR SILVER COLOURED
Basic gold or silver coloured crown for molar teeth. Available on the NHS.
Teeth Whitening
Full whitening kit for £350. Ask a member of staff for further details.
Invisalign®
We are now able to offer straighter teeth with invisible braces using Invisalign® - more information can be found here
Implants
Are you looking to replace your missing tooth? Our in-house Implantologist can fully restore your smile - click here for further information.
'staff are very helpful and informative'
'service is great'
Thank you for your patience with me, and for all your help over the last 6 months to get my smile back!