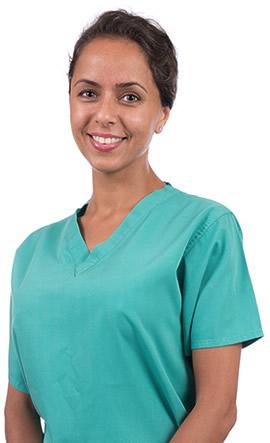 Mojgan Soltani BDS (Dundee) MFDS (Edinburgh)
GDC number - 103045
A graduate with distinction from Dundee University Dental School in 2006, Mojgan achieved further qualifications in 2008 by becoming a member of The Royal College of Surgeons in Edinburgh.
Since graduating, she has worked in both General Dentistry and Orthodontics, and joined the Great Stuart Street dental team in 2015. She has a keen interest in Paediatric, Aesthetic Dentistry and Oral Surgery.
---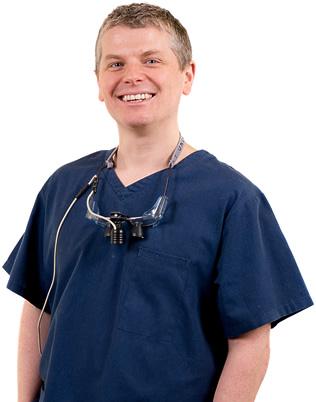 Kenneth Keenan BDS Hons (Dundee)
GDC number - 78001
Kenny graduated from the University of Dundee with a BDS degree with honours in 2000. He started his dental career in Fife where he worked for three years prior to spending time in Australia on a 'working holiday'. On his return, he took up a position in a predominantly private practice in the Highlands. He returned to Edinburgh, his city of birth, in 2010 and has been working as an associate at 4 Great Stuart Street since 2011.
Kenny has a mixed list of NHS, private and Denplan patients. He is currently accepting new patient registrations. Kenny endeavours to provide high quality treatment to all his patients to help them to maintain good long term dental health. All treatment plans will be fully discussed with every patient being treated as individuals.
Kenny has undertaken a wide variety of continuing professional development. He completed the year long renowned Tipton course on restorative dentistry and treatment planning in 2011. This has greatly improved his knowledge and skills in dealing with more complex restorative and cosmetic treatments.

---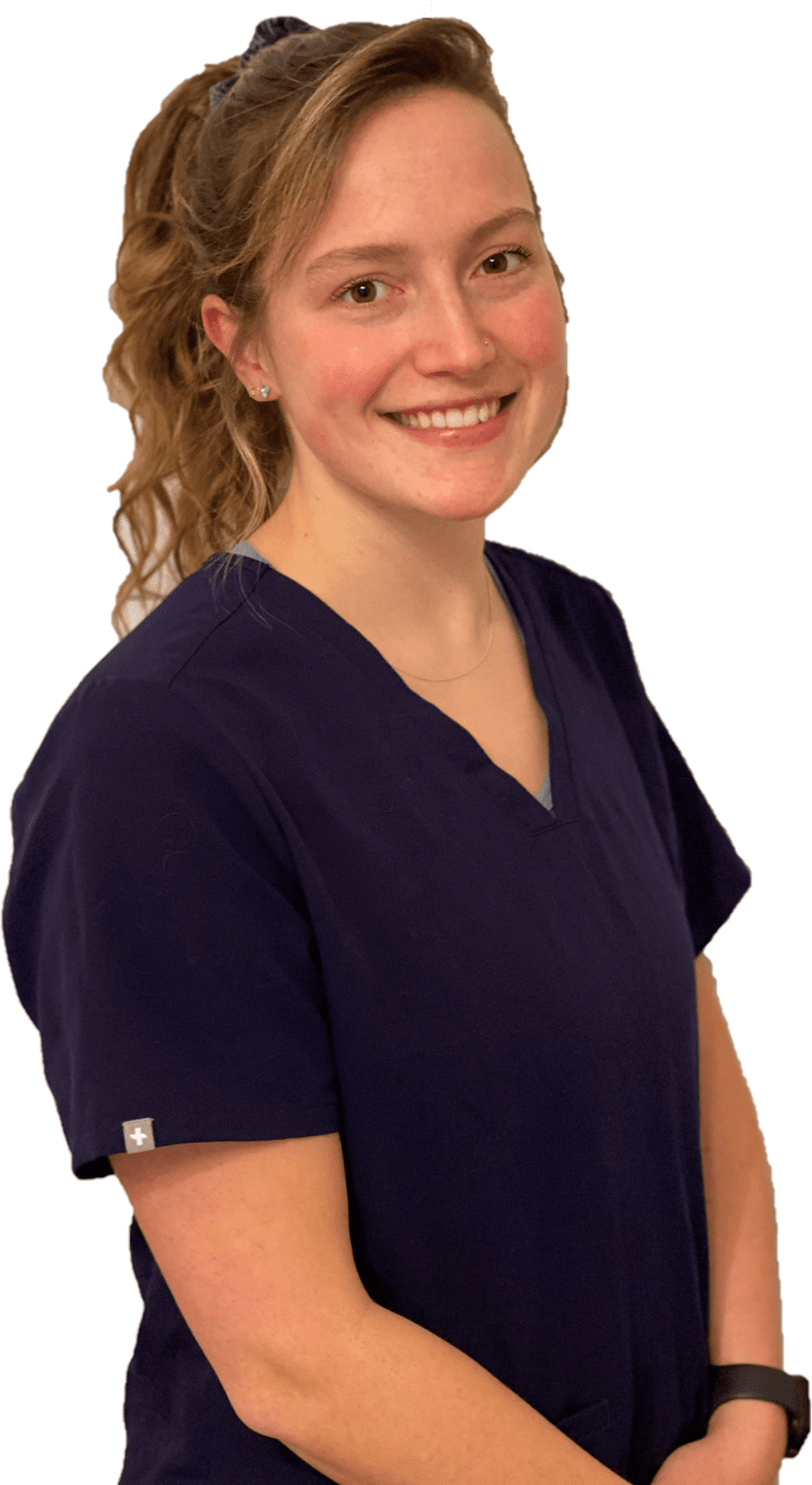 Samantha Murray BDS Hons (Dundee)
GDC number - 270680
Sam graduated from the University of Dundee with a BDS with honours in 2017. Originally from Aberdeen, she worked as a dentist all over Scotland with her previous company and came to 4 Great Stuart Street to settle down to a life in Edinburgh.
Sam has a list of both NHS and private patients and is keen to do her best to always provide friendly and high quality care for them. She is currently completing her MFDS qualification with The Royal College of Surgeons in Glasgow and has completed a mix of ongoing professional development courses, with a focus on endodontics.
Sam enjoys all aspects of dentistry, particularly working with children, anxious patients and carrying out cosmetic dentistry. She has a particular passion for root canal treatments. Sam prides herself on fully including patients in their treatment through clear explanations of available options and endeavours to give patients the knowledge and tools to take charge of their oral health.
_________________________________________________________________________________________________________________________________________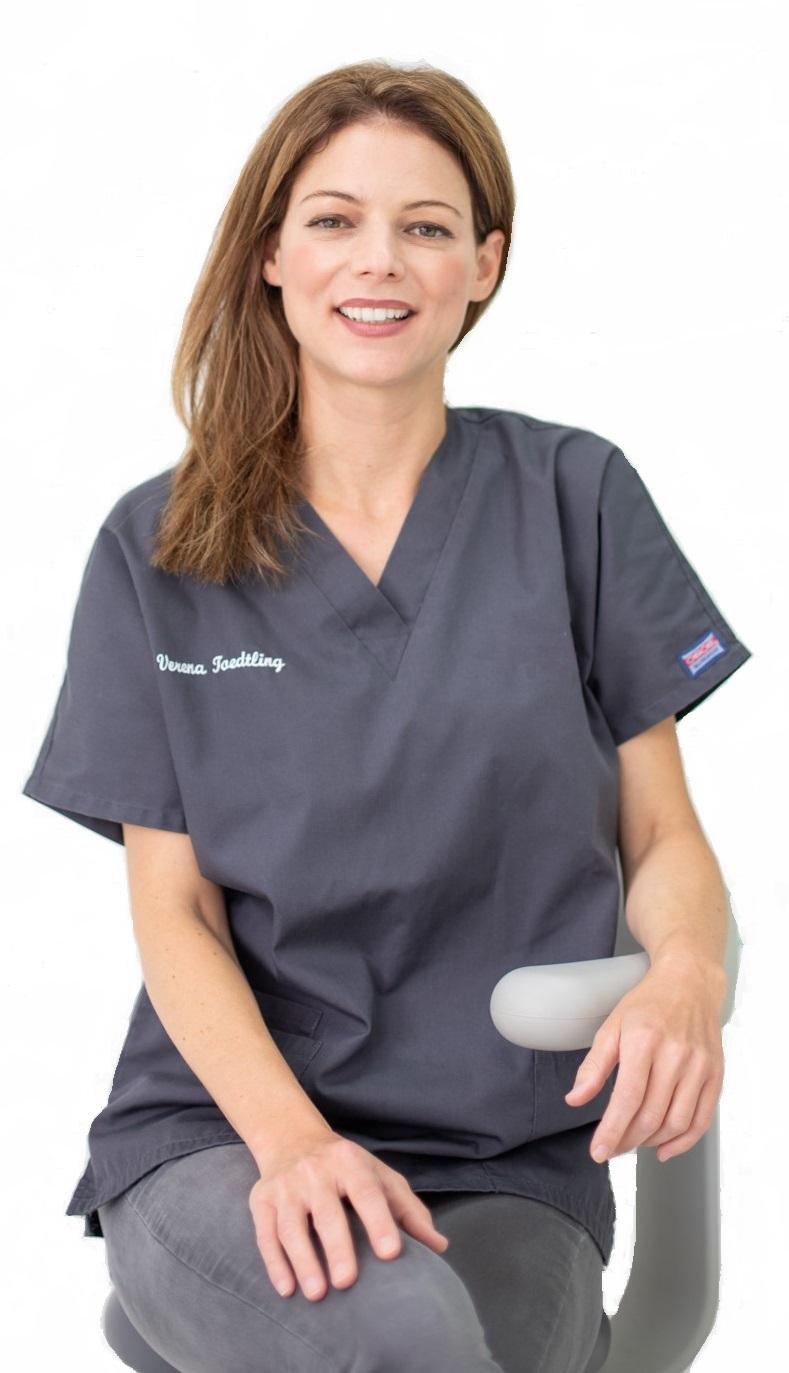 Verena Toedtling BDS (Dundee), MFDS RCSEd, MSc (OMFS), PG Cert (DPH), MOral Surg RCSEng, FHEA
GDC number - 113501
Verena graduated from the University of Dundee in 2007 and obtained her Membership of the Faculty of Dental Surgery from the Royal College of Surgeons of Edinburgh. In 2012, Verena began her higher surgical training in oral surgery in Manchester and she completed this four-year clinical and academic training programme with a Certificate of Completion of Specialist Training (CCST).
Alongside her specialist training she gained a masters in oral and maxillofacial surgery and became a Fellow of the Higher Education Academy from the University of Manchester. She obtained her specialist membership in oral surgery in 2015 from the Dental Faculty of the Royal College of Surgeons of England and registered as a specialist oral surgeon with the General Dental Council.
Verena has served on the educational committee of the British Academic Oral and Maxillofacial Surgeons, is a Board Member of the Manchester Medical Society and she has also worked with the Scottish Dental Clinical Effectiveness Programme on clinical guidelines. In addition to this Verena is actively involved in dental research and presently she is studying towards a Research Doctoral Degree whilst working in private practice.
_________________________________________________________________________________________________________________________________________

Teeth Whitening
Full whitening kit for £350. Ask a member of staff for further details.
Invisalign®
We are now able to offer straighter teeth with invisible braces using Invisalign® - more information can be found here
Implants
Are you looking to replace your missing tooth? Our in-house Implantologist can fully restore your smile - click here for further information.
'staff are very helpful and informative'
'service is great'
Thank you for your patience with me, and for all your help over the last 6 months to get my smile back!